3 Month Coaching, Branding & Done-for-You Design Program that provides everything you need to create your thriving business you need to reach 10k+ months doing what you love!
THERE COMES A POINT WHERE DIY BRANDING JUST WON'T DO. YOUR HIGH-END SERVICES CALL FOR HIGH-END DESIGN & STRATEGY.
THIS EXPERIENCE WAS CREATED TO HELP YOU:
Reach and exceed 10k months in your service based business
Ditch the website shame
Put your best foot forward with a swoon-worthy brand and website
Show up with consistent, and recognizable branding that stands out
Receive 1-on-1 coaching with expert strategy catered specifically to your niche
Start living the mindset of abundant entrepreneur
Go from Invisible to Irresistible
Implement the systems and structures to maximize your time and have more freedom
Emerge as an authority in your industry
It's your time to stop playing small and start thriving online!
Do you have a to-do list that seems to get longer everyday?
Are you tired of webinars and freebie PDFs that seem to tell you all these things you need to do, but not how to do it?
Setup Your Email List!
Join Facebook Groups!
Choose Amazing Colors!
Build a Pro Website!
Create a Freebie!
Read Mindset Books!
It can all be pretty overwhelming, and makes you just want to give up! I remember this feeling, and I'm here to tell you that you don't have to feel that way anymore!
I can lift that weight off your shoulders by guiding you through the process, to selling out your high-end services and helping you automate your business.
I will show you how to thrive in business!
Your Dream Business Is Possible. I'll Help You Bring It To Life.
I just quit my 9-5 this week!
"Working with Anjelica on my branding strategy helped me dig deeper to really find out what I represented and how I was going to perceived by my ideal client. Anjelica made me feel at ease as she helped me brainstorm and get comfortable with branding.
Without Anjelica articulating my brand's vision, it would have taken me even longer to attract the amazing women I'm working with today and who resonate with my brand. I was WOW'd by the entire process"
-Kay Zulu | Business Success Coach | KayZulu.com
Why Work With Me?
My name is Anjelica Dezel-- I'm a brand strategist and web designer and who specializes in luxe branding & website creation for female entrepreneurs. With over 4 years of design, marketing and video experience, I believe that a website should be as strategic as it is beautiful, which is why I focus on optimizing websites for maximum clients and email list subscribers.
Over the years, I have realized that my clients need so much more than pixels and code to truly create a business that brings in the money they desire, and create the freedom they've been looking for. I started integrating more coaching into the packages I was offering so that my clients could dive into their ideal clients target their desires and sell out their high-end services!
THE 3-MONTH PROGRAM INCLUDES:
COACHING
A 90-Minute Intensive Session to lay the foundation for brand clarity, set goals for the program, and start taking immediate action towards those goals
(6) Bi-Weekly 45-Minute Coaching Sessions to track progress on your goals, make strategic changes and advance through 6 levels of program content.
Unlimited Email Support and accountability throughout the 3-month experience.
Branding
Full Branding and Logo Design customized to your needs and the aesthetic of your ideal client
A Personalized Brand Style Guide that reflects your brand colors fonts and mood so you can continue to stay consistent with established brand guidelines
Social Media Branding Collection personalized social covers for all your social accounts
3 Editable Social Media Templates for you to continue using in your social media strategy
Web Design
A Custom Designed Mobile Responsive Website up to 10 pages fully designed to be fully optimized for email subscribers, clients and return on investment
Email Automation Funnel Setup so you can turn your marketing strategy on auto-pilot, and start turning subscribers into paying clients and raving fans
Freebie Design or Video Edit whether it's a PDF eBook, a checklist, an audio training or a video course, your freebie will be designed and edited to reflect your high-end brand standards
Learn the techniques that successful entrepreneurs use to attract abundance and reach higher heights in their businesses
Establish a daily practice for getting in the right mindset as soon as you wake up in the morning
Establish a detailed avatar of the kind of client you want to work with
Zero in on your ideal client's habits desires, motivations
Mold your message to speak to your dream clients & inspire them to take action!
Get clear on your brand message & convey it to your dream clients on every platform
Create content that compels your ideal clients to know, like & trust you
Stand out as a leader in your niche who commands high-end prices
Create an irresistible lead magnet tailored for your ideal clients!
Have your opt-in designed or edited to flawlessly match your branding
Turn your marketing on auto-pilot with a funnel that calls them to action.
Create signature services that your ideal clients can't resist
Charge your worth with value based pricing
Determine what your packages should include to deliver max value
Map out your client process so you impresss them at every step
Automate your client on-boarding to save time and money
Have an amazing website that works as your 24/7 virtual assistant
Make money while you sleep with passive income products.
Up-level your business by outsourcing your least-favorite tasks
BUT There's more!
Bankable Bonuses
Professional Copywriting ($1,400 value)
I will enlist the services of my professional copywriter to write all the content for your website during our process. Copywriting is the biggest pain for my past clients, so we'll be outsourcing your web copy, like a bankable boss!
custom promo video ($497 value)
I will also throw in a custom edited 2-minute promo video with your footage and images, that you can use how you please!
Imagine:
Proudly walking into conferences with your beautifully-designed business cards, confident that your website and brand will WOW the people that you meet.
Charging high-end prices for your services, and having clients that are delighted to pay you for them.
Establishing yourself as a go-to expert in your industry, who commands high-ticket prices and speaking engagements.
Living the freedom-based lifestyle you've always wanted, taking international trips, and working from your laptop from anywhere in the world!
This can be your reality, and I'll help you make it happen!
$7,995
$6,995
or 3 Payments of $2500
save $1,000
"It's definitely worth every penny of investment. If you want to have a website that truly represents your brand and who you are as a person, work with someone who translates instructions into gorgeous designs, reliable and dependable, then definitely work with Anjelica. If you're serious about creating a luxurious web presence, she's your go to expert!"
-GEN MUWANA, GENEVIEVEMUWANA.COM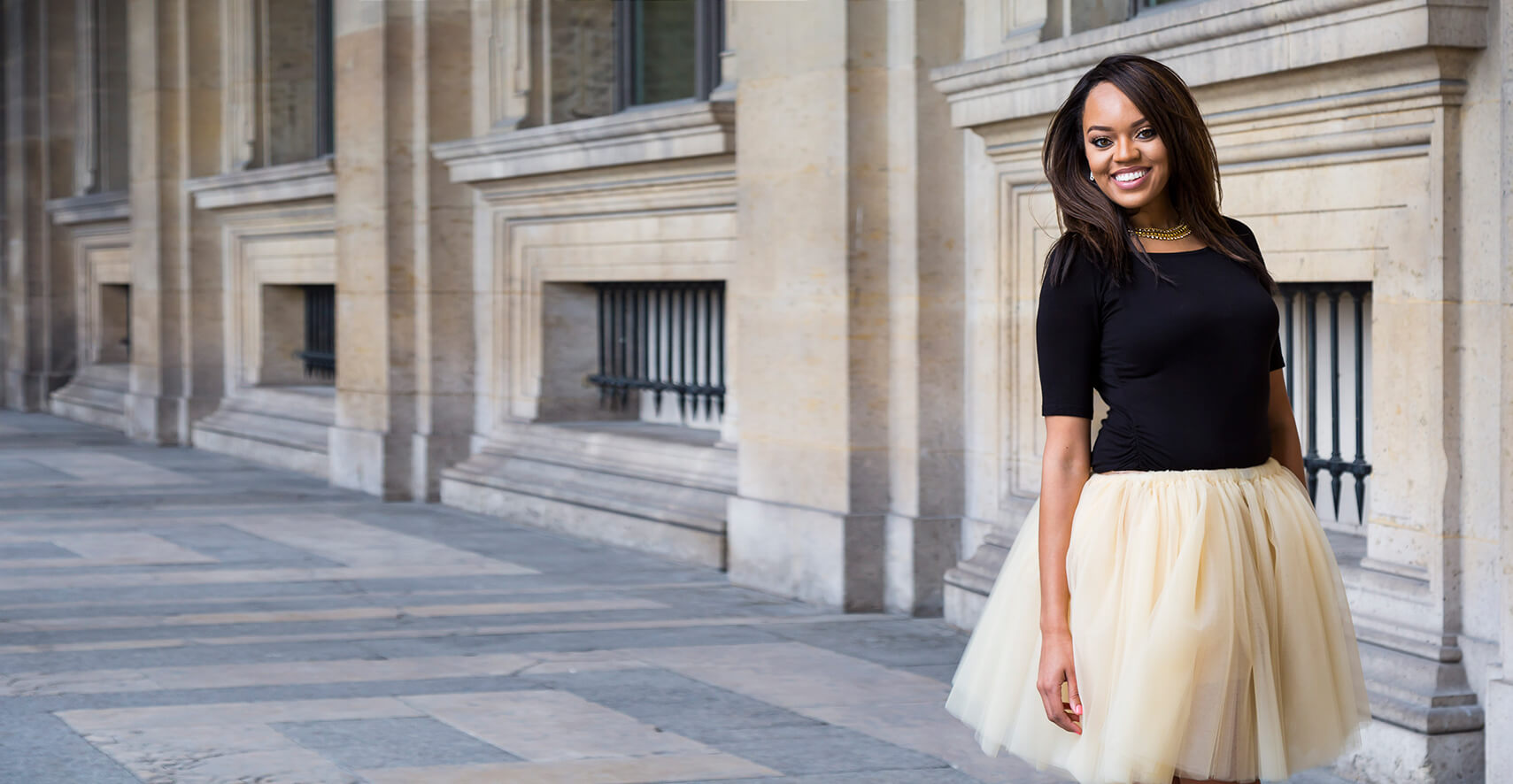 Your Dreams Are possible
If you're reading this page, you're probably like me.

You don't want to fit in the average life mold that's been laid out for you. You might feel trapped in that 9-5 job, knowing that you're destined for so much more.
I've been there before, and I'm here to tell you that it's possible for you.

Your dream lifestyle is just on the other side of inspired action taking. Major success requires major action, and I'm inviting you to take that leap today.

On the other side, you'll have an irresistible brand and website, the stature to stand out as an authority in your niche who commands high-end prices, and a complete strategy to automate and continue your success into the future.

Take the first step today.
$7,995
$6,995
or 3 Payments of $2500
save $1000
"Working with Anjelica was a truly amazing experience. Not only is she a great expert when it comes to high-converting sales pages, but she's also such a wonderful collaborator always seeking the ways to make the impossible possible till everything looks just flawless. If you're looking for a web designer who understands your brand, style, and purpose - then Anjelica is the one to hire today!"
-Daria Zest, DariaZest.com
"You have been like an angel that dropped from the sky. I'm sure that i speak for many in that as a small business, it is extremely important to have someone on your team such as "Anjelica!" I mean that with every breath in me."
-Marsha Barnes | TheFinanceBar.com
"Can't recommend Anjelica highly enough! Very fast, very beauty focused. Made me a killer site that gets daily compliments. Very responsive. You'll love her."
-Crystal Davis | BizBorderless.com
$7,995
$6,995
or 3 Payments of $2500
save over $1,000